What Are IT Technicians?
An IT technician is a computer network technician. They help you with any and all problems you might have with your computer software programs. They specialize in maintaining communication and computer systems and work in many different industries like health care, financial services and government.
These technicians can install and configure local data communication networks, routers switches, hubs and other network devices. They install software and also repair it. In addition to that, they also install and set system controls and they can also design programs.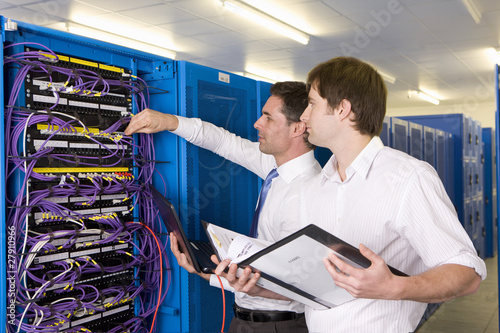 They help you with your troubleshooting problems too. An IT technician has to deal with problems that are due to network systems. They diagnose and resolve hardware problems.
Another thing they do is maintain. They maintain computer network systems which minimizes the need for future repairs. They make sure that the systems and equipment are always working correctly and they monitor the process of the network. They use boards and components for upkeep of their infrastructure.
Now, a department full of these guys is responsible for the architecture, hardware, software and networking of computers in a company. There are many things that they will do to help people have full access to their computer systems. They do programming for the organization. This means they can create new programs for businesses. They DO make software for commercial use, but when in a company they work on structuring and conducting a lucrative plan to help the communication within the company.
They also make websites. They have a webmaster and people under him working on different areas to write programming codes and test it for usability. They are their own guinea pigs with the work they do because they have to test it out on themselves first to make sure it works correctly. They make websites for commercial use that sell product to consumers directly too.
They help with technical problems within their own company, and to customers that some companies may provide for. They might repair hardware, install new hardware and even train new employees how to use these new software programs. Most businesses have an IT help desk which will help you take care of business.
They also install and set up computer networks in businesses and other types of organizations. They make sure that the network is installed and works correctly and also do maintenance on their own network systems.
When you are having problems of your own at home with your internet, the help line is often IT officials providing you with tech support on the software. When your lap top is acting up or broken, you can take your lap top to officials that will help you with tech support on your lap top. They are used in everything technological.
Gives input and advice on computer support.