10 Simple Tricks to Speed Up Your Computer
Using these 10 simple tricks, you can bring your sluggish PC back to its former peppy self. These tips are quick and easy to do, most using the help of free software.
Trick 1 - Always run an active virus scanner.
Whether you choose a free option or a paid subscription, active monitoring prevents many problems before they occur. If something does sneak through, you are already one-step closer to resolving the problem.
Trick 2 - Only install software that you trust and use regularly.
Many times a slow of a PC is the result of a too many programs running in the background. This is especially true of older PCs, as they tend to collect more and more programs and data as time goes on.
Trick 3 - Regular registry cleaning.
When you uninstall a program, there are often traces left in the Windows Registry. The Windows Registry is like a map, telling your computer where things are and how to use them. As the registry grows in size, so does the time it takes the computer to use it. Manual registry cleaning is not recommended, however, tools such as PC Tune Up can help safely keep your registry free of errors.
Trick 4 - Reboot your PC regularly.
With all the installs, uninstalls, updates and changes constantly occurring on your PC, it never hurts to give it a quick reboot. This ensures memory is available and any important system or application updates are applied.
Trick 5 - Cut down on graphical 'flair'.
Simply setting your Windows theme to classic or basic modes can free up a surprising amount of resources to give that extra zip back to your PC.
Trick 6 - Desktop Widgets.
These can add up to substantial memory and processor usage. Determine if the convenience of having them constantly on display is worth the loss of performance and remove unnecessary tools.
Trick 7 - Install Google Chrome.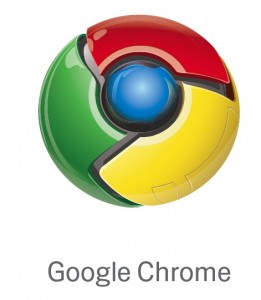 If you have checked out this latest contender in the Internet Browser wars, take the few minutes to do so. While it may take a minute to figure out the subtle changes from your current browser, it is one the fastest and most responsive browsers available.
Trick 8 - Physically clean your PCs air intakes and exhausts.
When your computer gets too warm, it has to decrease performance to prevent damage. Avoid vacuums and liquids and they can create electrical issues. A small paintbrush will do the trick just fine.
Trick 9 - Keep your important programs up-to-date.
Simply find, and enable, the auto-update feature of your favorite programs. These updates are often important fixes or performance boosts.
Trick 10 - Update your graphics card drivers.
These days Intel, ATI or nVidia make most graphics cards. All three companies have easy-to-use websites that will detect your video card and update your drivers.
Follow these 10 simple tricks, and your computer will always be in its best shape. Some of the extra advices on how to fix windows problems fast, can be found
here
.
I'm an expert in computer repair and its overall performance. Read more
here
.